EMBELLENCE GROUP
The Embellence Group brands
Embellence Group's brand portfolio consists of Cole & Son, Wall&decò, Boråstapeter, Perswall and Pappelina. 
Boråstapeter is a classic brand with roots from the beginning of the 20th century, when Waldemar Andrén established Boråstapeter with the vision that "all Swedes should be able to afford to create a more beautiful home using wallpaper".

Cole & Son is known for its authentic wallpapers based on traditional and modern British design and is one of the leading brands in the global wallpaper market. The brand is characterised by eccentric, innovative and artistic design.
Wall&decò was founded in 2005 in Cervia by Christian Benini, who remains active in the organisation as Managing Director. With his background as a photographer in advertising, he created an environment with large illustrated leaves that attracted attention from designers and architects, becoming the beginning for Wall&decò.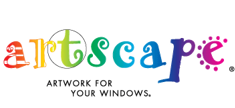 Artscape is a leading American manufacturer of exclusive pattern-driven window film ("window wallpaper").
Pappelina is an international brand in premium plastic rugs. It was founded in 1999 by Lina Rickardsson in Falun, Sweden.